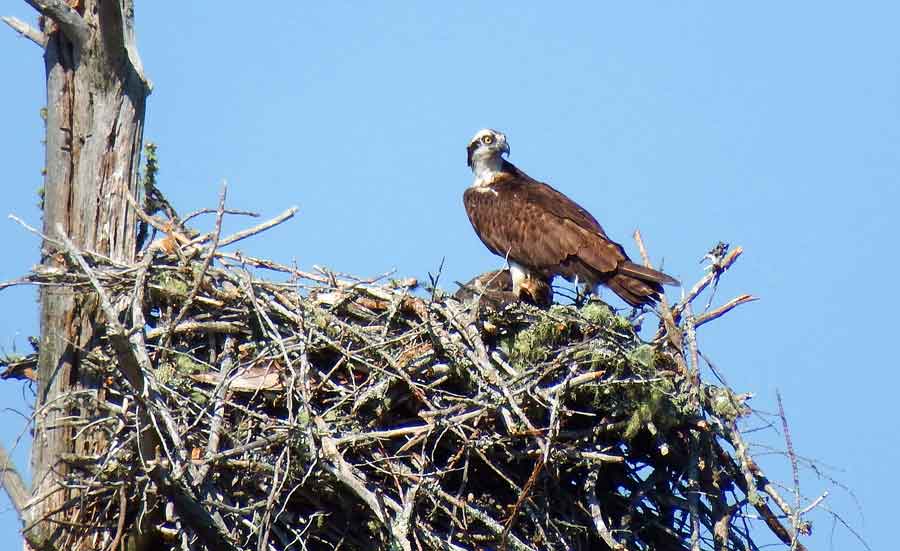 Wolfe's Neck Woods State Park is another nice place to relax and enjoy the outdoors. This is not a place known for unusual birds, but the common species, the pleasantness of the park, and its nearness to town guarantee plenty of visitors. There is a trail system that provides several miles of varied hiking, including nearly one mile that is wheelchair accessible. The Harraseeket Hike is a 1.8 mile loop with some steep and uneven terrain that traverses woods and riverside cliffs. The 1.25-mile Casco Bay Walk wanders past salt marsh, mud flats, and an Osprey nesting island. There are stands of conifers that are more typical of habitat further north.

Admission is charged in summer. Facilities are seasonal. There are often several different spellings of this park's name. While the official name of the park is Wolfe's Neck Woods, the road through it is Wolf Neck Road. Ironically, the area is named for the first European family that settled here in 1733, spelled Woolfe.

Directions: From downtown Freeport on Route 1, take Bow Street east from the middle of town in front of LL Bean, and follow for 2.5 miles. Bow Street becomes Flying Point Road after passing Mast Landing. Bear right onto Wolf Neck Road and proceed 2.25 miles to the park entrance.
426 Wolfe's Neck Rd
Freeport, ME 04032
---
---
---
GPS: 43.822637, -70.084452