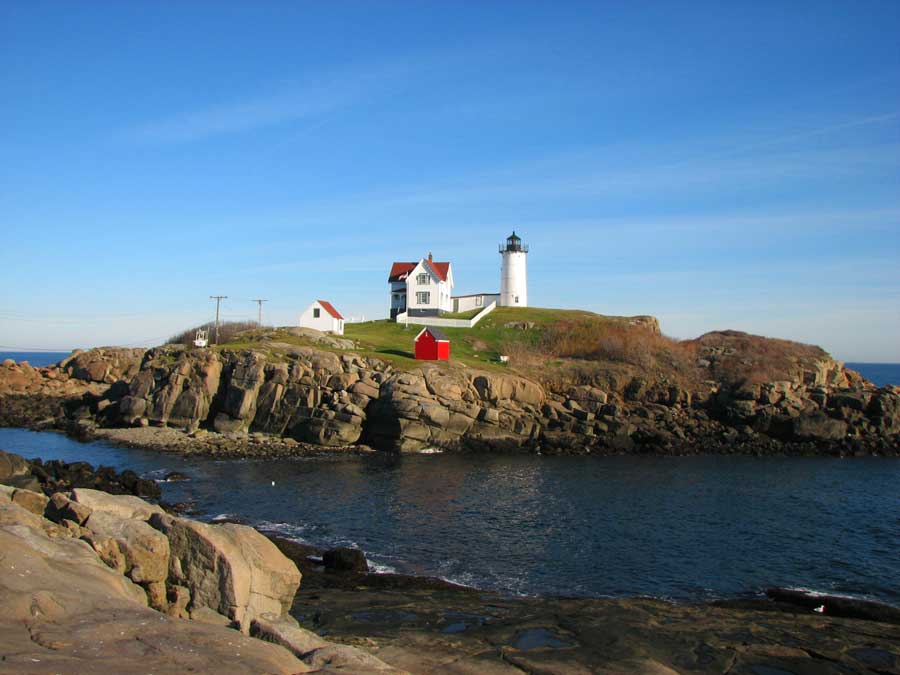 The Nubble is officially known as Cape Neddick Light. It is one of Maine's most popular lighthouses. It rests on a small island just off the point of land occupied by York's 3-acre Sohier Park. In winter, it is a good place for harlequin ducks and occasional king eiders. The park sticks out from the mainland like a thumb. Typically, many species of sea duck gather in big numbers around it. Common eiders are present year-round. All three species of scoter are represented in sizeable winter flocks, and some may hang around in summer. Razorbills and black guillemots are possible in winter. Thick-billed murres and dovekies wander by occasionally. Great cormorants favor loafing on the north end of the island. Look for purple sandpipers from late fall through mid-May.

The Nubble is a photographer's dream. Traffic can be heavy in summer. In migration season, when traffic has eased a little, walking the roads in the neighborhood can sometimes turn up surprises. The backyard ornamental trees and bushes provide cover for an unexpected number of resting migrant songbirds.

Directions: from Route 1 in York Village take Route 1A north 5 miles, turn right onto Nubble Road, and follow 0.9 miles to the park.
11 Sohier Park Rd
York, ME 03909
---
---
---
GPS: 43.165633, -70.592953