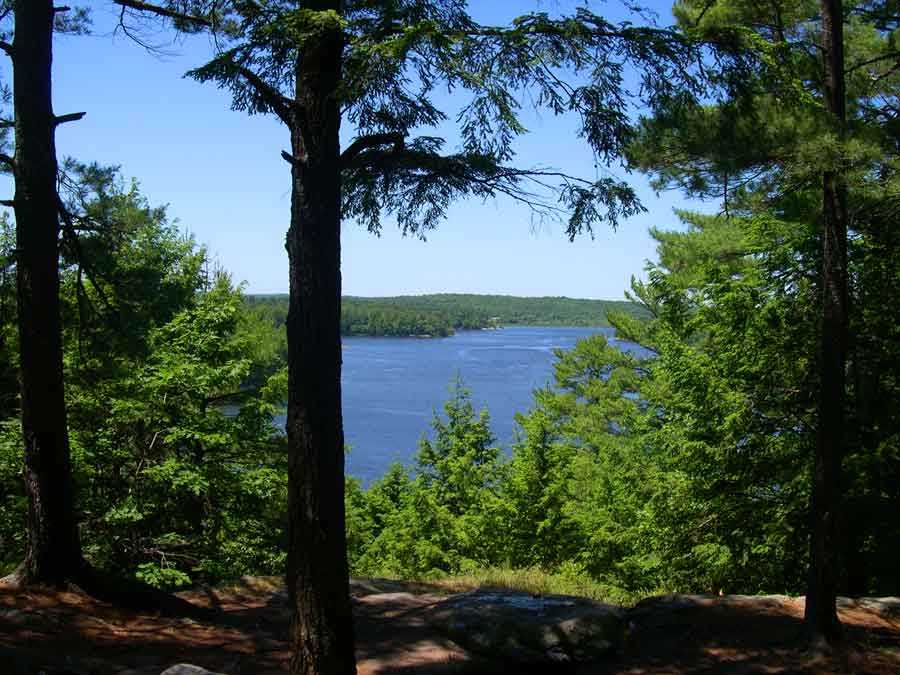 Bates-Morse Mountain Conservation Area requires special sensitivity when visiting its nearly 600 acres. It is a private conservation area managed for research by Bates College. Its unusual birds and plants are vulnerable to disturbance. Stay on roads and hard beach surfaces, and stay distant from birds on the beach. Respect the adjacent private property and do not go past the red pole on the beach, a half mile west of the trail entrance.

A paved access road serves as a self-guiding nature trail, with maps and brochures at the gate. The trail starts on Route 216 and winds through several different habitats, beginning with a mature oak/fir forest that is home to many Black-throated Green and Blackburnian Warblers. Yellow-rumped Warblers, Brown Creepers, and Golden-crowned Kinglets are also plentiful. Early in the walk, a portion of the Sprague River salt marsh intrudes into the forest. This should be checked carefully for wading birds such as Glossy Ibis and Snowy Egrets early in summer, and shorebirds later in the season. Both Nelson's and Saltmarsh Sparrows are possible.

Upon re-entering the woods, the path leads gently uphill where there is a side trail to the summit of Morse Mountain. Although it is only 180 feet above sea level, it offers impressive views and an opportunity for hawk-watching in September. Pitch pines take over the forest from the summit to the beach, and the thinner canopy improves the chances of spying American Redstarts.

Seawall Beach extends over a mile from the Small Point Association property on the west to the Morse River on the east. Popham Beach State Park lies beyond the river. At low tide, the expanse of sand on both beaches is enormous. Piping Plovers and Least Terns nest above the high tide line in most years. Watch your step and stay clear of all fencing. From August through September, high numbers of other shorebirds forage on the beach, particularly Sanderlings. Throughout summer, Common Terns are seen from the beach and large numbers concentrate around the offshore islands.

Directions: From Bath, go south 1 on Route 209 towards Phippsburg. Proceed for 11.6 miles. Where Route 209 turns left to Popham Beach, continue straight ahead on Route 216 for 0.4 of a mile. Turn left on Morse Mountain Road. There is a summer gatekeeper and when the lot is full, no more vehicles are permitted to enter until parked vehicles leave.
---
---
---
GPS: 43.737926, -69.825969