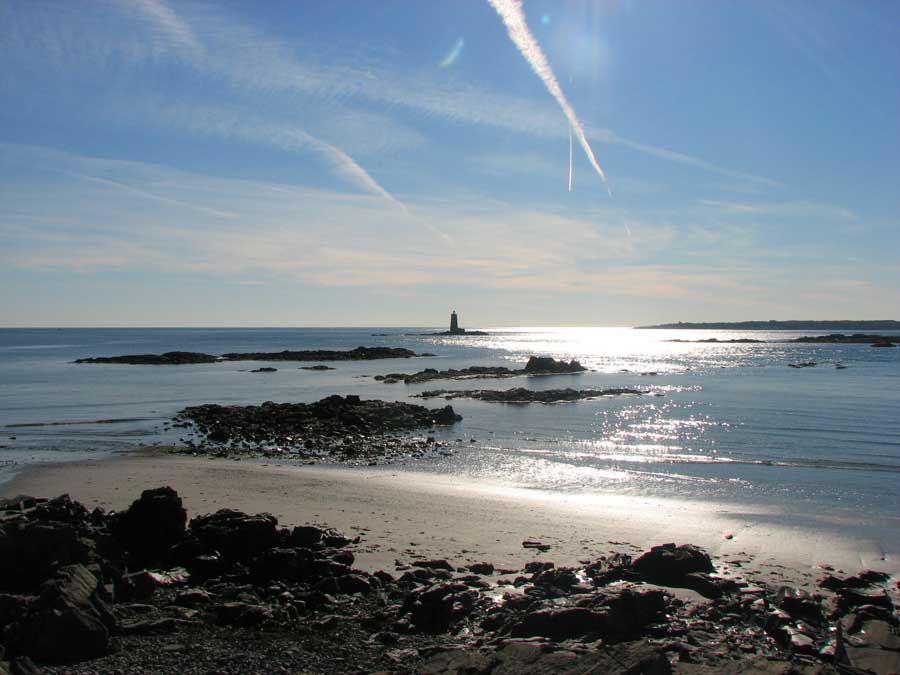 Fort Foster is the southernmost tip of the Maine Birding Trail. It sits on Gerrish Island overlooking a large expanse of ocean and tidal river. Habitat on this 88-acre site is diverse, offering mature hardwoods, evergreens, and freshwater marsh.

This is a good migrant trap in spring and fall, when many of Maine's warblers, thrushes, sparrows, and other passerines are passing through. In winter, it is a good place to look for alcids and sea ducks offshore, and purple sandpipers on the rocks. The fort itself was built in the early 1900s and protected the Portsmouth Naval Shipyard in both World Wars. The town of Kittery operates Fort Foster. The park gate is closed from late fall to late spring, but visitors may park at the gate and walk in during the off-season. It can be icy in winter. A fee is charged in summer.

Directions: from Route 1 in Kittery, follow Route 103 east 3.5 miles. Turn right onto Chauncey Creek Road, follow 0.5 miles, turn right onto Pocohontas Rd, cross the Gerrish Island Bridge, turn right and follow Pocahontas Road 1.2 miles.
Fort Foster Gate House
51 Pocahontas Rd
Kittery Point, ME 03905



---


eBird



---





---



GPS: 43.07079, -70.68666