Eastern Egg Rock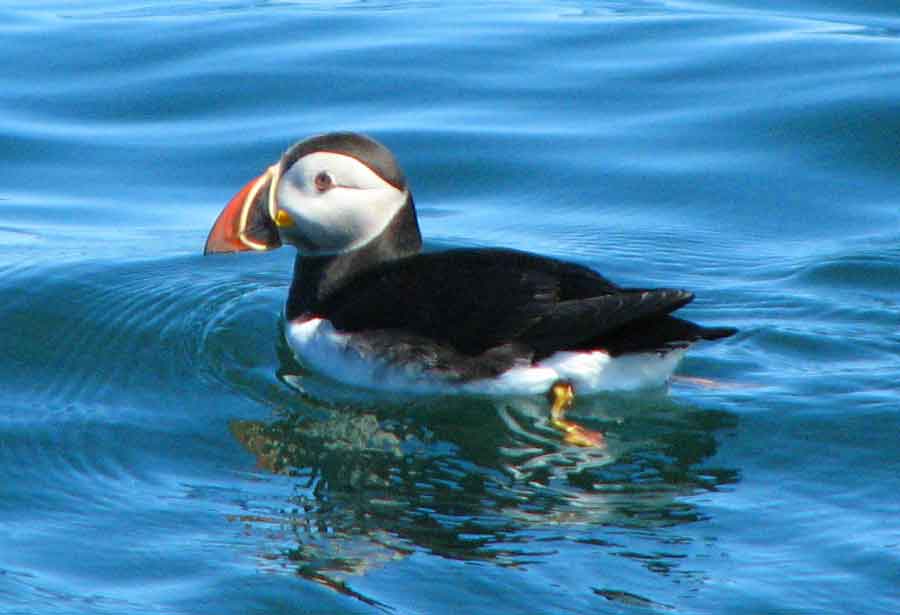 Eastern Egg Rock is a 7-acre island located six miles from New Harbor. It is owned by the state and managed by The Puffin Project. This is the world's first re-established seabird colony. Techniques learned here are now being employed throughout the world.

This is one of the most-visited puffin islands due to its southern location and nearness to shore. Because boats from several parts of the Midcoast area make trips to the island, there are more departure options. The island is less exposed to challenging seas and this can be a good choice for those prone to seasickness. Also, the boats are large enough to handle rough water, reducing the possibility of getting splashed on windy days.

Common, Arctic, and Roseate Tern colonies are established on the island and it is one of the most reliable places to see Roseate Terns in Maine. While Common and Arctic Terns nest in bare scrapes, Roseate Terns prefer vegetative cover. As a result, they are usually easy to see in their favorite spot at one end of the island.

On two of the tour boats shown below, the Hardy Boat and Cap'n Fish, educators from National Audubon's Project Puffin Seabird Restoration Program provide the narration. These are the only tours in the state narrated by the folks who have actually done the puffin restoration. The Hardy Boat visits Eastern Egg Rock every day during puffin season, departing from New Harbor. Call 1-800-2-puffin.

Cap'n Fish circles the island up to four times a week from Boothbay Harbor. Call 800-633-0860.

The Monhegan Boat Line in Port Clyde visits the island daily and four evenings a week during the puffin season, mid-June through August. Call 207-372-8848.