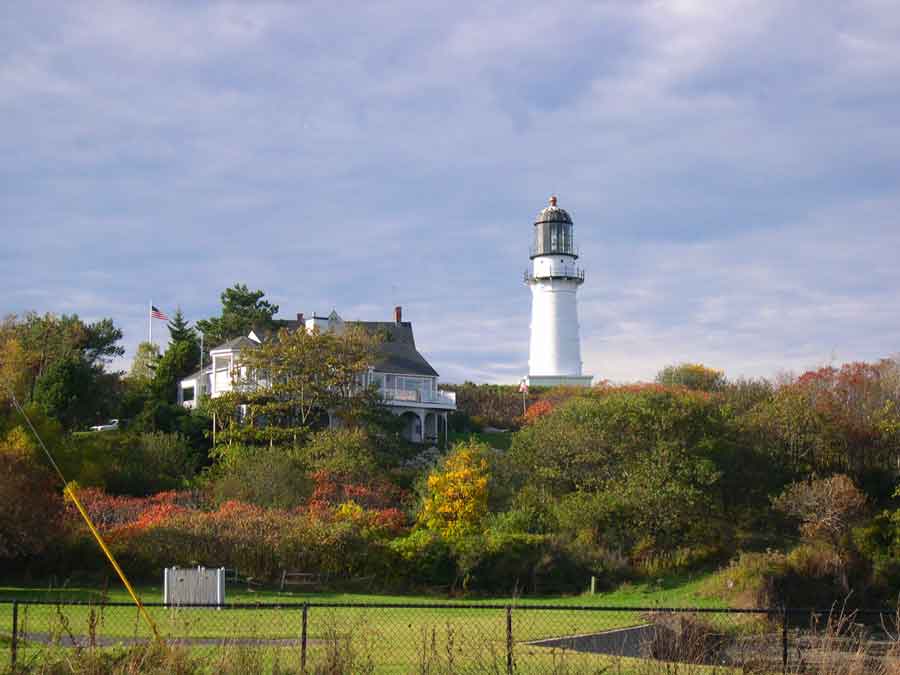 Dyer Point is the easternmost point in the Portland area and it is a pleasure any time of year. The point sits at the end of Two Lights Road and locals sometimes refer to the entire area as "Two Lights." The prime viewing spot is next to The Lobster Shack at Dyer Point. In summer, this is one of Maine's best eating experiences. Lobsters and clams are steamed on demand, and there is simply nothing that can compare to eating such a feast on the picnic tables overlooking the ocean. The rocky promontory pokes well into the Atlantic and every alcid is possible in fall and winter, less frequently in summer. Expect two and possibly all three species of scoter.

Common eiders are abundant and king eiders are rare. In winter, buffleheads, long-tailed ducks, black guillemots, horned grebes and great cormorants are present in varying numbers. Scan the common loons for a red-throated loon or even a vagrant Pacific loon. In August and September, this is one of the best places in Maine to look from land for great, sooty, and manx shearwaters, as well as parasitic and pomarine jaegers, particularly in bad weather. Northern gannets are frequently visible, though usually distant. In winter, purple sandpipers are possible along the waterline.

On the return to Route 77 along Two Lights Road, some birders enjoy exploring Two Lights State Park, which has a better view to the southeast. The park offers the same oceanic possibilities as Dyer Point, but the brushy foliage and mature conifer thickets make for a good migrant trap in spring. In winter, be alert to icy and snowy conditions that can make this section of the rocky coast treacherous.

Directions: from north or south take Route 77 to Two Lights Road, and follow to the end. From the north, Two Lights Road is about 5.4 miles from the bridge in Portland. From the south, it's 5.5 miles from the intersections of Routes 207 and 77 in Scarborough.
221-299 Two Lights Rd
Cape Elizabeth, ME 04107
---
---
---
GPS: 43.564716, -70.198895