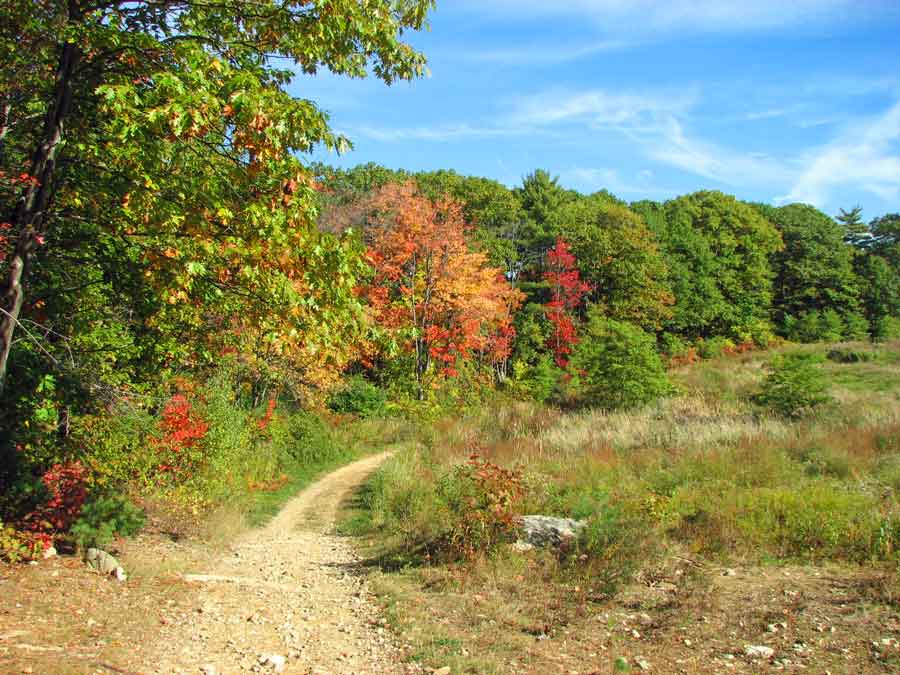 The Dragon Fields is the popular nickname for an old, capped landfill on the Portland/Falmouth line that has proven productive for local birders. It earned its nickname because it is behind the Dragon Cement plant and quarry on Route 9 in Portland. The capped landfill has created a weedy knoll that is maintained by the city for sparrows and specialty birds year round, particularly in autumn. Dickcissels are vagrants in Maine but they appear intermittently here in autumn. Because of the height of the mound, it also offers good looks at passing raptors.

In spring, the path into the area is lined with shrubs and secondary growth, making it attractive to warblers. In autumn, the hill explodes with the color of blooming asters, making the site alluring. Just in front of this site, Portland has created a canine exercise area called Quarry Park Dog Run. It is served by a small parking lot. Avoid the fenced area and instead follow the path directly uphill to where The Dragon Fields are located.

Directions: From I-295 in Portland, exit west onto Washington Avenue and proceed .75 mile to Ocean Avenue. Turn right, follow for 1.1 mile and look for the trail entry on the left, just past the Dragon Cement Plant and the junction with Presumpscot Street. From Falmouth, take Bucknam Street at the I-295 intersection, then immediately left onto Route 9 (Middle Road). Follow 2.3 miles just past Ledgewood Ave. There are no signs, but the area is clearly fenced and there is a large cell phone tower across the street.
Old City Landfill
Ridge Rd
Portland, ME 04103
---
---
---
GPS: 43.699279, -70.267439