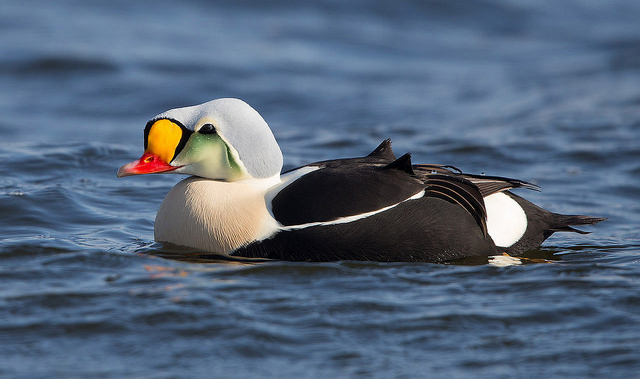 Due to the ongoing pandemic, ONLY quests with reservations may come onto the property until further notice.

The Cliff House is a large resort that sits on Bald Head in York, at the town's northern border with Ogunquit. It is private property, though the owners have traditionally welcomed birders. Its exposure to open ocean always invites interesting birds. The best birding is in winter, when unusual birds can be spotted right out the window, as all rooms face the ocean. Visitors should park out of the way, avoid icy and construction areas, and not disturb guests.

The Cliff House is one of the best mainland locations to see harlequin ducks, and it's one of the better places to look for a king eider. A good variety of other sea ducks, loons, and alcids are possible here. Though rare, Pacific loons have recurred in this spot. Purple sandpipers are frequent, especially on the north end of the property, up the coast toward Ogunquit. Until recently, The Cliff House was closed in winter. Nowadays, it can be the perfect getaway for birding this part of the Maine coast during a prime season.

Directions: from Route 1 in Cape Neddick, follow Route 1A south 0.9 miles, turn left on Shore Road, proceed 2.9 miles to the Cliff House entrance on the right. From Route 1 in Ogunquit, follow Shore Road 2.5 miles south to the entrance on the left.
Cliff House
591 Shore Rd
Cape Neddick, ME 03902
---
---
---
GPS: 43.22010, -70.57786