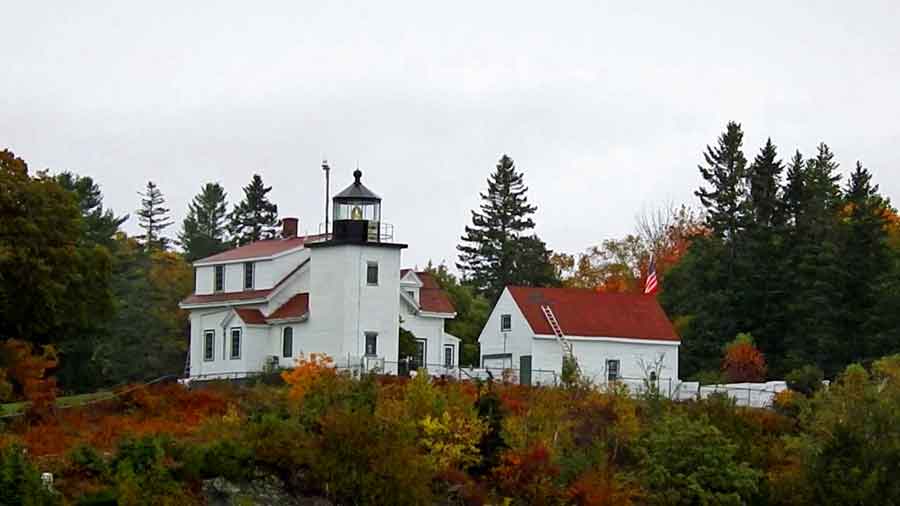 Cape Jellison is one peninsula north of Sears Island. The cape extends from the village of Stockton Springs into the outflow of the Penobscot River where it enters Penobscot Bay. From the south, follow the right-hand split of Route 1 into Stockton Springs. It is 0.6 miles from this split to a right turn onto Cape Jellison Road. From the north, it's only a half-mile from the left-hand fork off Route 1 onto Cape Jellison Road. Follow this road for 1.9 miles (bearing left at an intersection) to a good viewing spot of Fort Point Cove, also sometimes referred to as Grants Cove. Just beyond the boat landing, there is a convenient pull-off to scan the bay. Ruddy Ducks have historically gatherer here in winter, though ice and tide may push the birds to the limit of binocular range. Scoters, Red-breasted Mergansers, and Buffleheads are also seen regularly.

Fort Point State Park is just ahead at 3.1 miles. Like most parks, it is gated during the off-season, but visitors can park near the gate and hike the mile-long entrance road - or cross-country ski in winter. The park is home to one of the earliest colonial forts that was established to protect the vital entrance to the Penobscot River. In Maine's early days, Bangor was a booming seaport for the logging industry, providing tall timbers that made fine masts for naval shipping. The earthworks and gun emplacements are still visible. The nearby lighthouse was built in 1836 and the trees near this prominent spot attract Bald Eagles. The park can also be entered from Lighthouse Road, just beyond the park access road. Drive past the private residences and park in the state lot. There is a small park entrance fee.

Directions: As above.
Stockton Springs, ME 04981
---
---
---
GPS: 44.467111, -68.823853