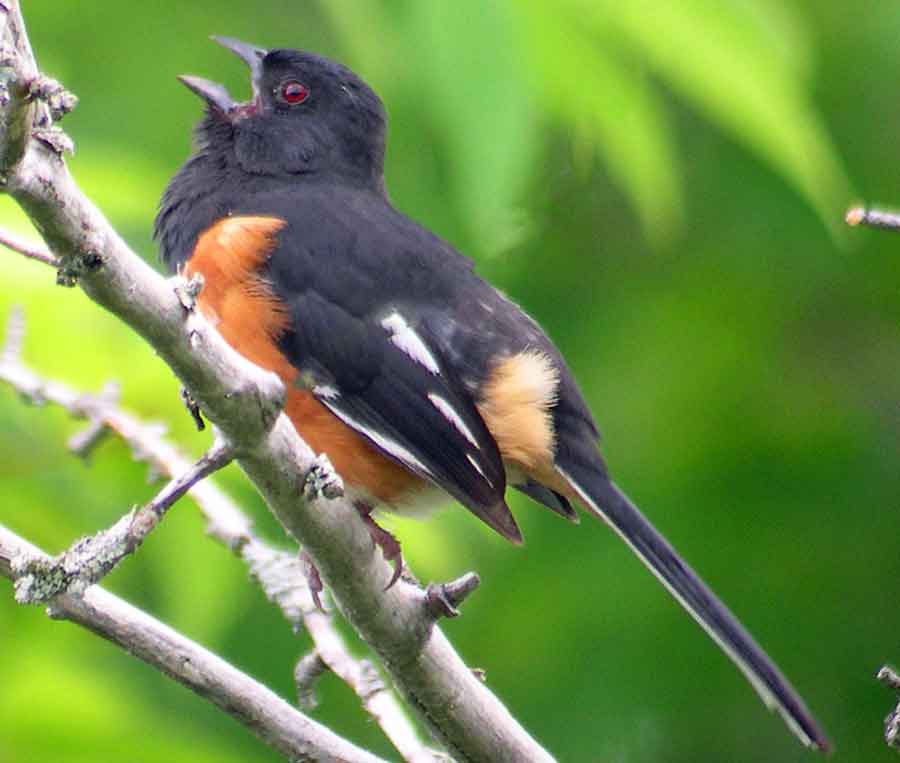 Beech Hill Preserve is a 295-acre property of the Coastal Mountains Land Trust. It conserves the only bald hilltop in the area, including an old stone building at the summit that is on the National Register of Historic Places. Named "Beech Nut," the views from the porch of this sod-roofed cabin are panoramic, overlooking the blueberry barrens and grasslands to the ocean beyond.

The preferred trail begins in mature woods among Hermit Thrushes and Ovenbirds. Soon, it traverses a large area of regenerating forest that provides habitat for perhaps the biggest concentration of Eastern Towhees in Maine. Gray Catbirds and Song Sparrows are also abundant until the trail breaks out of the trees and onto the grasslands. Here, Field and Savannah Sparrows are known nesters. Yellow, Chestnut-sided and Prairie Warbler sightings are possible. The trail is well-maintained and well-used in all months, and Snowy and Short-eared Owls have been noted around the summit in the off season. Snow Buntings are possible from early autumn through winter.

Directions: From southbound on Route 1, pass Route 90 in West Rockport and turn right just beyond Fresh Off The Farm onto Rockville Street. Turn right again, following Rockville Street 0.75 miles to the trailhead parking lot. From northbound on Route 1, turn left onto South Street and follow 1.3 miles to Rockville Street. Turn right onto Rockville Street and look for the parking lot ahead.
76 Rockville St
Rockport, ME 04856
---
---
---
---
GPS: 44.161612, -69.094272